Chrono Wiki
Jump to navigation
Jump to search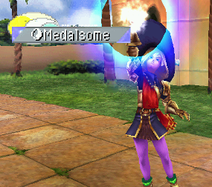 Medalsome (バッジスパーク, , Bajji supāku, lit. Spark Badge?) is a tech used in Chrono Cross. Learned by Pierre after acquiring three boss stars, Medalsome restores 25% of his health instantly. Pierre must equip the Hero's Medal to perform Medalsome. When combined with the Hero's Blade and Hero's Shield, Medalsome increases all of Pierre's stats and decreases magic damage inflicted on him by 25%. (more...)

Chrono Compendium - Another portal to the information ocean that is the Chrono series!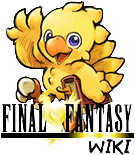 SEIWA - A growing community of wikis dedicated to any and all media by Square-Enix, Square, Enix, Taito, and Eidos!
The Arena is closed!
Don't worry, folks, it'll be back. Spekkio is just on a time-travel expedition now, and can't update enough.
You can still
suggest your own fights!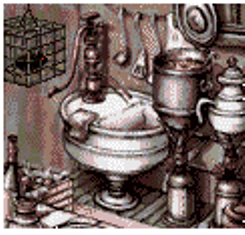 Kitchenette, a tiny room in Viper Manor. Don't forget the stew in it! It heals you up better than your grandma's stew can, that's for sure.
"Kid is a thief, of course. Not even seventeen years old, already she's widely renowned as a top professional. To make matters worse, she's cute, devilishly stylish, and has a sparkling personality. And boy, can she cook... if you ask her, that is. Well, to be completely honest, she has her share of problems as well. She likes to think of herself as a kind of Robin Hood, stealing from the rich and giving to the poor, but that's just not the case. At times her sharp tongue can get the best of her, viciously lashing out at anyone who stands in her way. She exaggerates every other word, and sometimes lies outright... and as for listening to other people, well, forget it. When it comes to money, well, I've never met anyone greedier in my life. Her relentless pursuit of wealth is ironic, considering she's a nomad, like me... I don't know, maybe I'm being too hard on her. She has her good points, too. She can really shine sometimes, when she wants to..."
―Serge, Radical Dreamers
December 2011
October 2011
September 2011
August 2011
This forum is all or any wacky and creative ideas you have to improve the wiki.
It's all about the FanFiction! Get creative here!
This forum showcase any unique discussion not specific to the above forums.
If you need help with anything in the Wiki world, this is place to do it!