Hiromichi Tanaka
Jump to navigation
Jump to search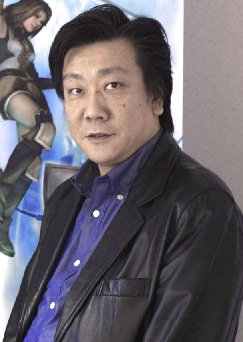 Hiromichi Tanaka (田中 弘道, Tanaka Hiromichi?) (born January 7, 1962) is a Japanese video game developer, game producer, game director, and game designer. He is currently Senior Vice President of Software Development at Square Enix and the head of Square Enix's Production Team 3. He is best known as the lead developer of Final Fantasy XI, and oversees ongoing development of that title and of future MMOGs. He also recently led the development of the Nintendo DS version of Final Fantasy III, having worked in a senior role on the original version of the game in 1990.
In 1983, Tanaka dropped out of Yokohama National University along with Hironobu Sakaguchi to join Square. Along with Sakaguchi and Kazuhiko Aoki, Tanaka was part of Square's original Planning and Development department.
Tanaka was the producer of Chrono Cross.