Enertron
Jump to navigation
Jump to search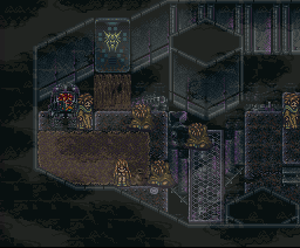 "This is an Enertron. You get a full night's sleep in a few seconds, but it still leaves you hungry."
— Man in Trann Dome.
The Enertron is a machine in Chrono Trigger, used by the Citizens of the Future as a supplement for proper diet. Because of the lack of food in this era that resulted from Lavos' emergence, the people of the Future are forced to sleep in Enertons as a means of sustenance.
Crono and his friends are able to use Enertron to fully restore their HP and MP, but using one prompts this message to appear: "You are still as hungry". This sentence has been the focal point of internet memes.
Locations of Enertron:
An Enertron appears near Nadia's Bell in the Dead Sea.