Chrono Wiki
Jump to navigation
Jump to search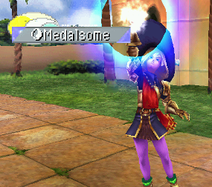 Medalsome (バッジスパーク, , Bajji supāku, lit. Spark Badge?) is a tech used in Chrono Cross. Learned by Pierre after acquiring three boss stars, Medalsome restores 25% of his health instantly. Pierre must equip the Hero's Medal to perform Medalsome. When combined with the Hero's Blade and Hero's Shield, Medalsome increases all of Pierre's stats and decreases magic damage inflicted on him by 25%. (more...)

Chrono Compendium - Another portal to the information ocean that is the Chrono series!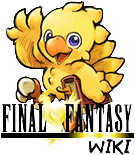 SEIWA - A growing community of wikis dedicated to any and all media by Square-Enix, Square, Enix, Taito, and Eidos!
The Arena is closed!
Don't worry, folks, it'll be back. Spekkio is just on a time-travel expedition now, and can't update enough.
You can still
suggest your own fights!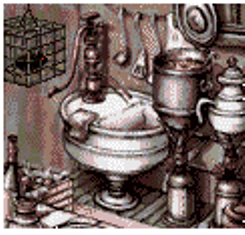 Kitchenette, a tiny room in Viper Manor. Don't forget the stew in it! It heals you up better than your grandma's stew can, that's for sure.
"What an awfully sad light... As long as we are alive, it is impossible to avoid partings. If that is so, then perhaps it would be better if one did not meet others at all... Excuse me? No! It cannot be... Is it you...? It is you! Oh, I am so relieved. You were always by my side, and yet I never noticed..."
―Riddel, Chrono Cross
December 2011
October 2011
September 2011
August 2011
This forum is all or any wacky and creative ideas you have to improve the wiki.
It's all about the FanFiction! Get creative here!
This forum showcase any unique discussion not specific to the above forums.
If you need help with anything in the Wiki world, this is place to do it!